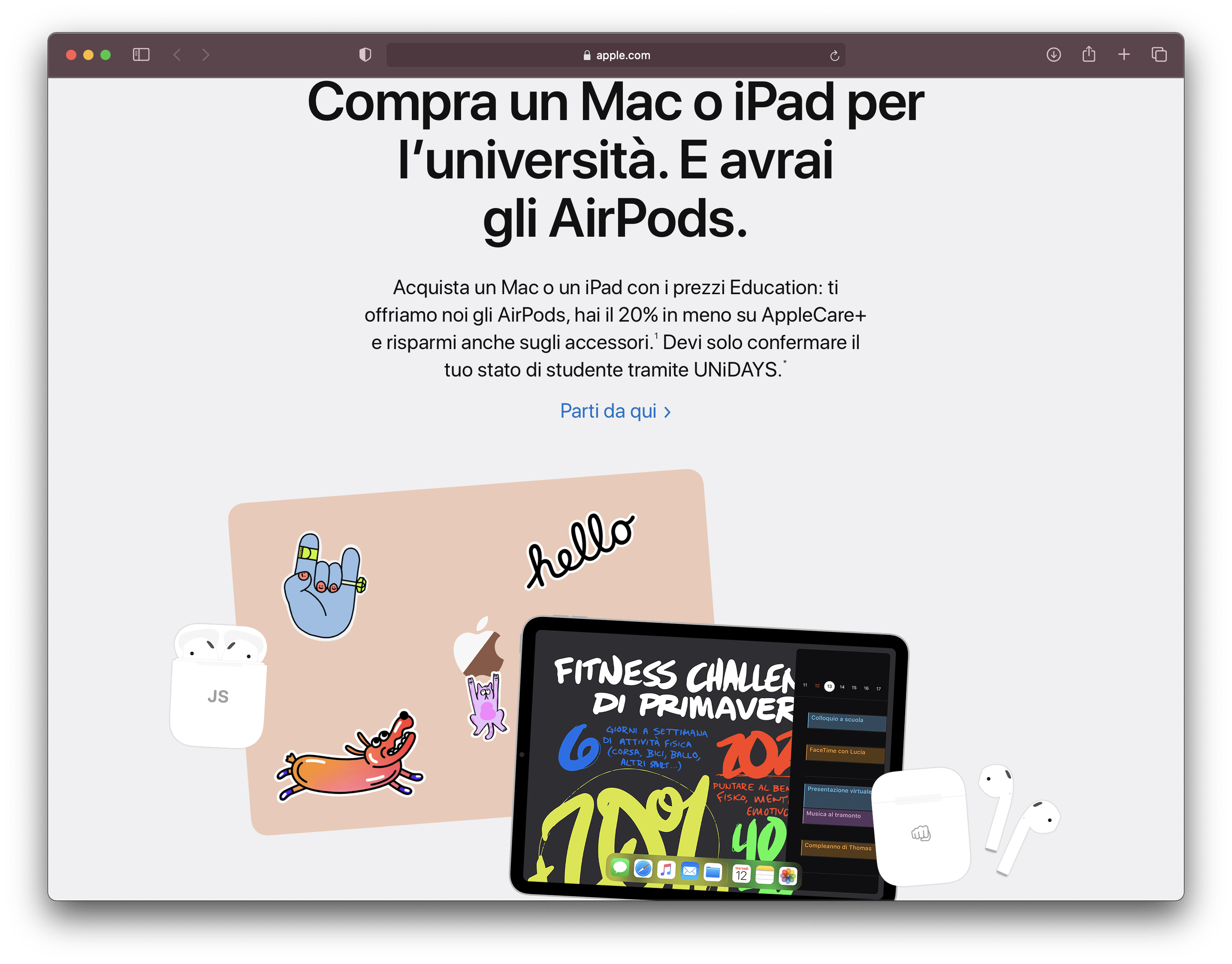 Back to School 2020: la speciale promozione Apple è disponibile in Italia Apple ha lanciato la promozione Back to School in Italia ed in altri Paesi in Europa, Asia e Medio Oriente. Dopo cinque anni in cui offriva un paio di Beats gratuiti, quest'anno Apple regalerà gli AirPods con l'acquisto di un nuovo Mac o iPad idoneo. Studenti e docenti qualificati possono ricevere in regalo un paio di AirPods di seconda generazione con una custodia di ricarica cablata con l'acquisto di un nuovo MacBook Air, MacBook Pro, iMac, iMac Pro, iPad...
Non dimenticare di condividere l'articolo tramite i bottoni sottostanti, cliccare mi piace sulla nostra pagina Facebook, seguirci su Twitter e mettere +1 sul nostro profilo Google+.
Si ricorda che AppleLife è un aggregatore di notizie i cui contenuti, scritti da terzi, provengono da fonti selezionate del settore.
Pubblicato Thursday, 9 July